Hey everyone! This week we have been inspired by some seriously statement shoes popping up in both the designer world and on the high street. For the transitional season between summer and autumn trainers were a must have, however winter will soon be in the air so it is time to finally invest in some suitable statement footwear. This season is your opportunity to ditch the classic tan, grey or black boots you usually buy and inject some serious style into your winter wardrobe. Statement boots are everywhere and we have picked out our fave five pairs so you can start planning some wonderful winter looks!
Public Desire – Buy Here
Step up your game in these pink and gold floral embroidered ankle boots. Inject that much needed colour into your all black wardrobe in the most effortless way with these statement booties.
Public Desire – Buy Here
Everybody's starry-eyed this season, if you don't feel up to red and gold floral print a simple star effect can become that edge you need in your wardrobe.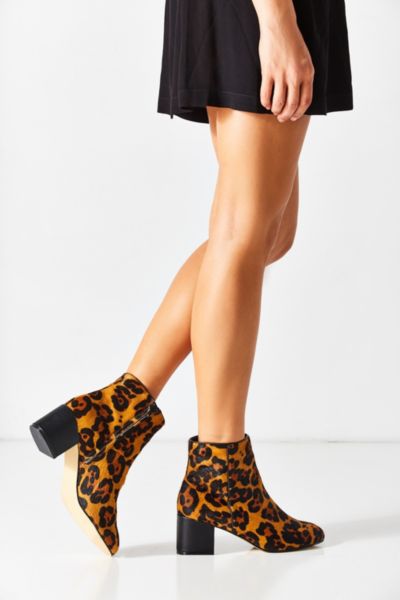 Urban Outfitters – Buy Here
We have all had our ups and downs with leopard print but there has never been a better time to get it right! Feeding small amounts of this cheeky print into our outfits has always been the aim, but it's only recently that we are starting to feature this bold print on our feet. You are guaranteed to turn a few heads with these statement boots so keep the rest of your outfit simple and chic.
ASOS – Buy Here
Throw he rule book out the window and clash to your hearts content with this gorgeous pair of ankle boots. Stick to denim and neutrals to let these boots do the talking!
ASOS – Buy Here
You can't go wrong with Chelsea Boots, but if you are tired of wearing the same old colour every season these Daisy Street Patch Boots could be the change you need. Pins and patches are right on trend but with these boots you can recreate the look to take on the trend your way.